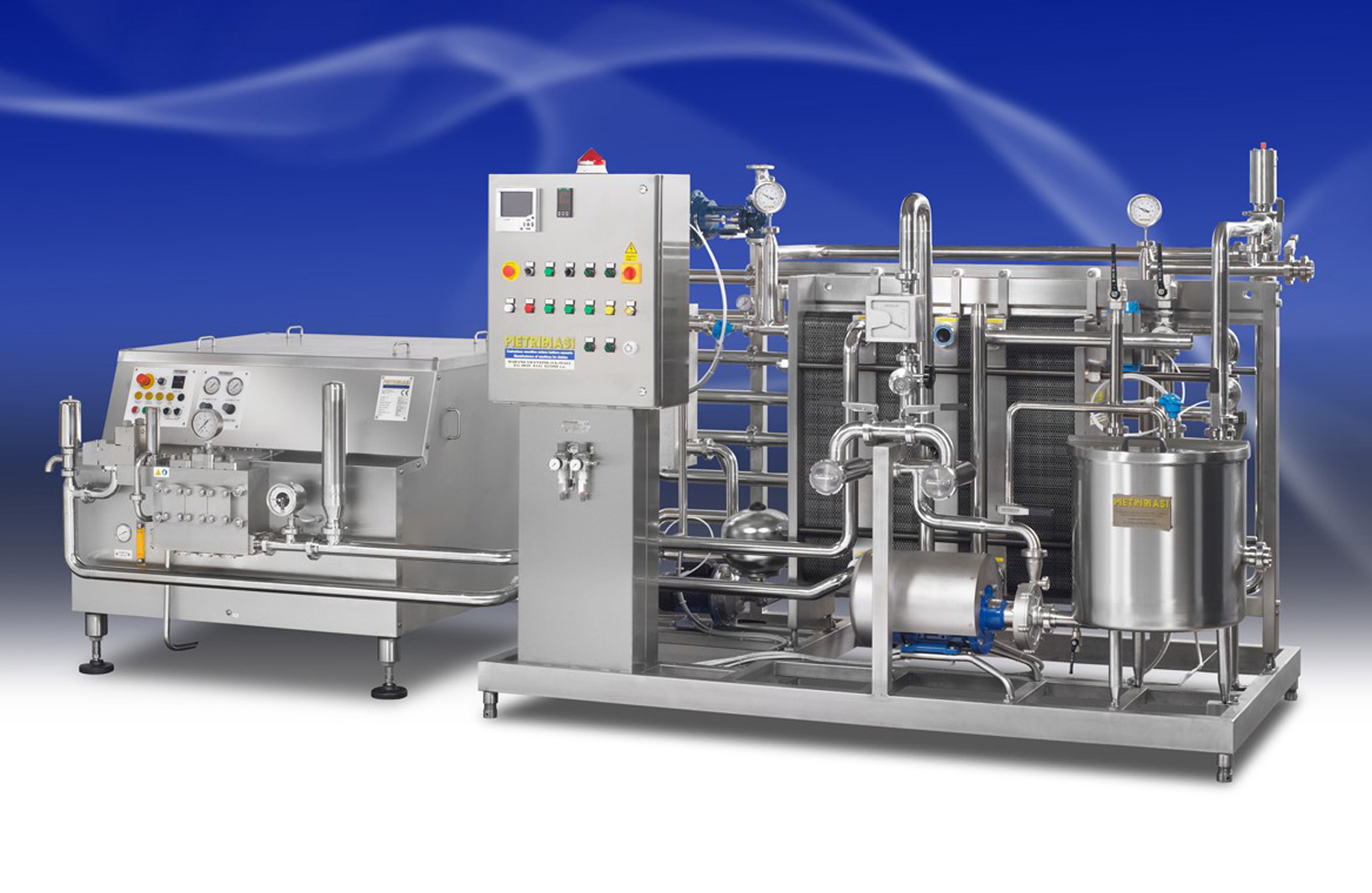 Mix plants for the treatment of ice cream mixture; can be batch or HTST (energy saving), with steam, gas or electric heating unit.
The lines are composed of preparation or pasteurization tanks, a homogenizer, the plate exchanger, the heating unit, the base and the electric panel.
The line is completed with ageing vats, chilled water tanks and cooling towers, all of which are dimensioned according to the required production capacity.