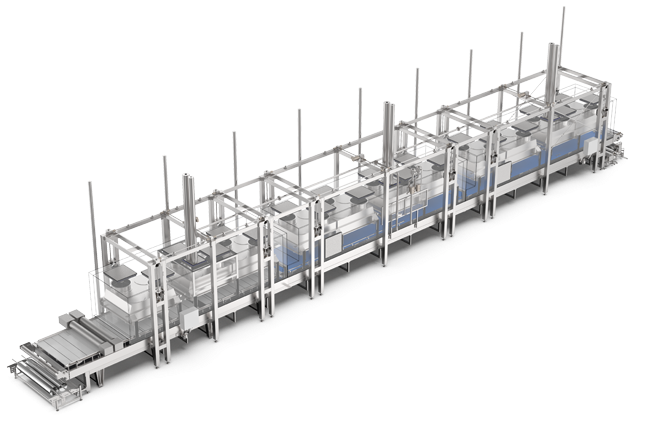 A cooling tunnel used for the deep-freezing of liquid sauces or shellfishes, consisting of a refrigerated top with aluminium plates containing a refrigerating fluid.
On the plates runs a PE film thick between 40 and 70 microns, with side edges to contain the liquid product.  It is also possible to freeze both high-fat and almost completely water sauces, such as soups.
The refrigerated table is complete with fibreglass hoods inside which are installed ventilated cooling batteries that freeze the top of the sauce.
The product forms an iced layer at -3/-4 °C which passes under a mechanical cutter which determines the shape of the final product (cubes, prisms...).
The cut product then passes to a later module for final deep-freezing.